Took a PACK out with me to train the other night. On board were 10 month old Lenny, a German import owned by a friend. 2 year old Eva, a pup from my kennel, owned by same friend, 6 year old Max, German import from my kennel, 14 month old Brooke, Daughter of Max, 4 year old Baja, German import from my kennel and the Old lady, 11 year old Abby the wonder dog!
We just wanted to get the dogs out to knock the dust off of them. We were also exposing young Lenny to a rabbit track as he will be running his VJP very soon.
We started the day of with Lenny. He was a little reluctant to search because of his interest in the bird bag I was carrying. But when he hit the scent!!!! Boy howdy did he hit it!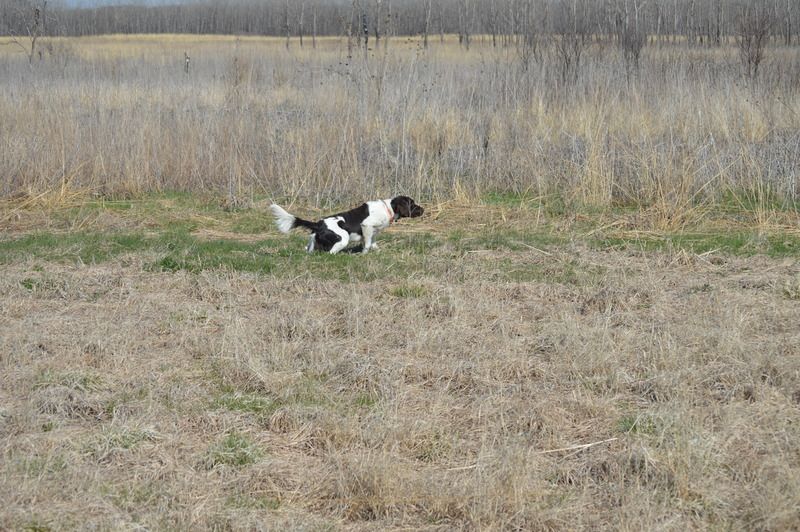 We launched the bird and sent him on hiis way. This time, he was less interested in my bird bag and more interested in the search. It wasnt long before he hit his second point with the same style!
Next we moved on to Eva. SHe has a very animated and intense search.
I actually launched the first bird on her. I dont hink she hit scent and ignored it, I think she just didnt hit the scent before getting to close. WOuld rather premature launche then launch to late. But, it woke her up and she settled in to her search again. Second bird was much better.
Next up was my man Max. You can see from the picture where Eva gets her search from...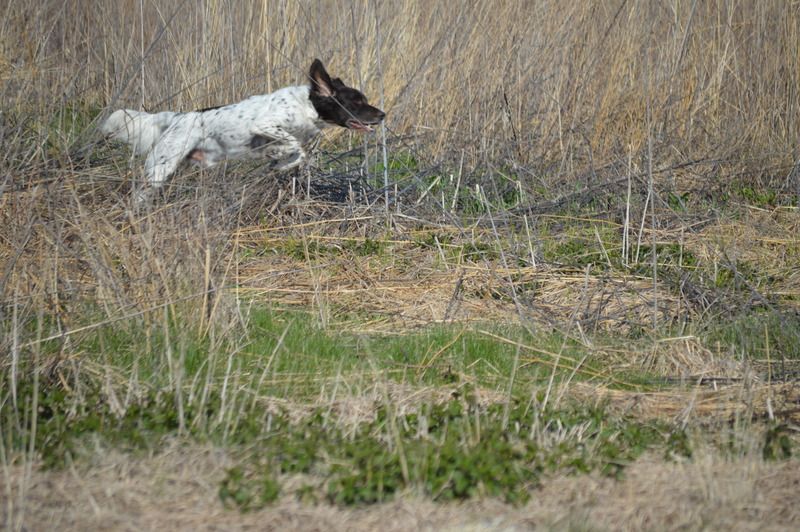 When he encountered his bird he held a beautiful point, the angle of the phot takes away from it though.
Next up is my heart breaker...Brooke.
I just sold this dog and am kicking myself. She did just a very short search as I just had her spayed and didnt want to injure her. I was going to run her with a checkcord, but couldnt bring myself to do it. LOL This was her first bird.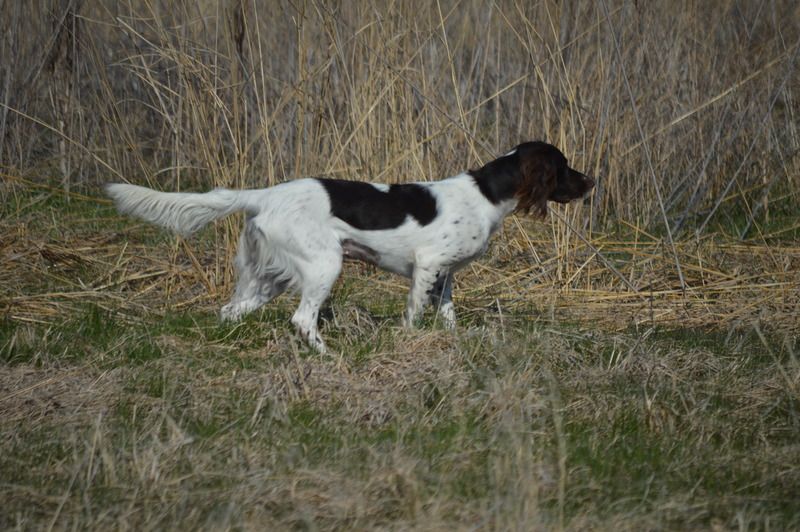 I turned her loose again and in no time she found her second bird.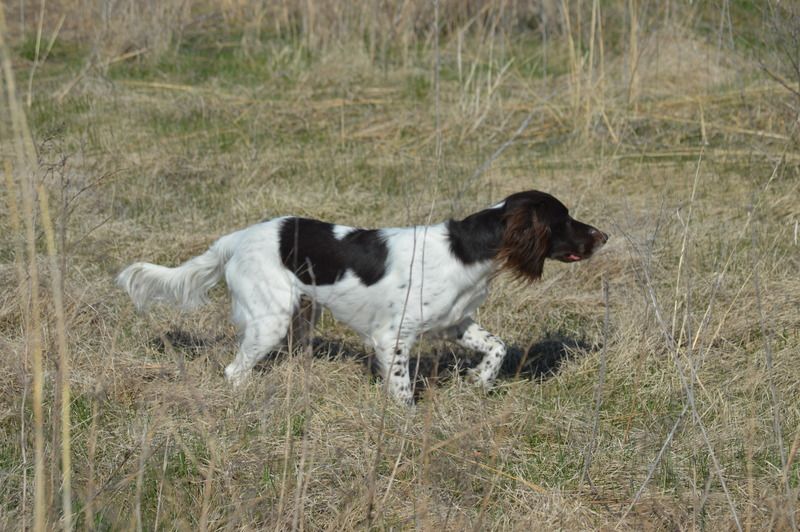 Next was my wild child, Baja. Planning on running her in VGP this fall. Her first bird showed I have some work to do. She gave a brief point, then decided to play the odds and lost.
Second bird was much better.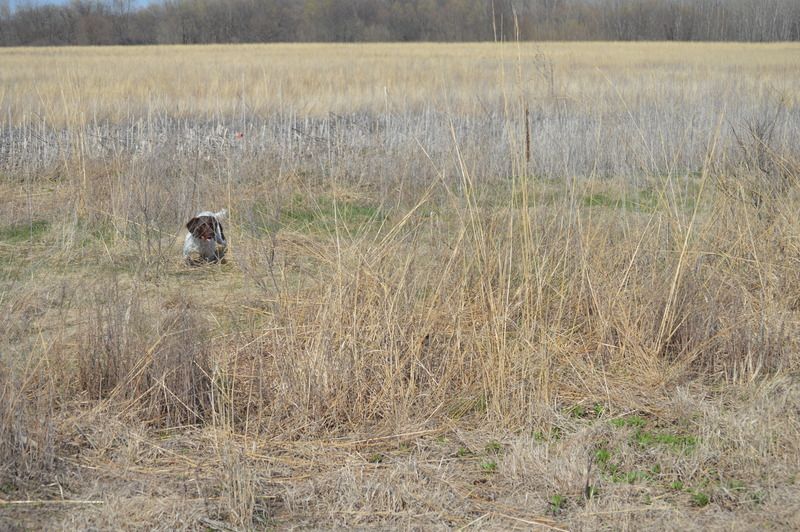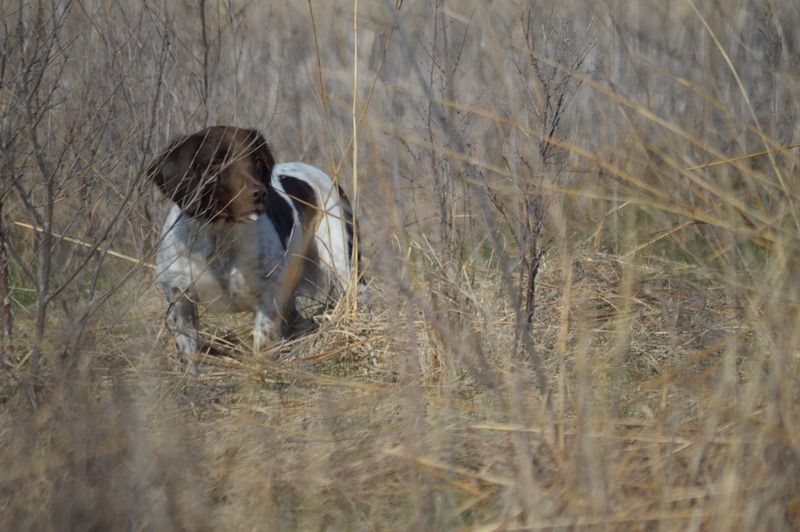 And last but not least, Abby. She is now 11 and is doing great! She is having surgery for some tumor removals before hunting season. But everything else says she is a 5 year old.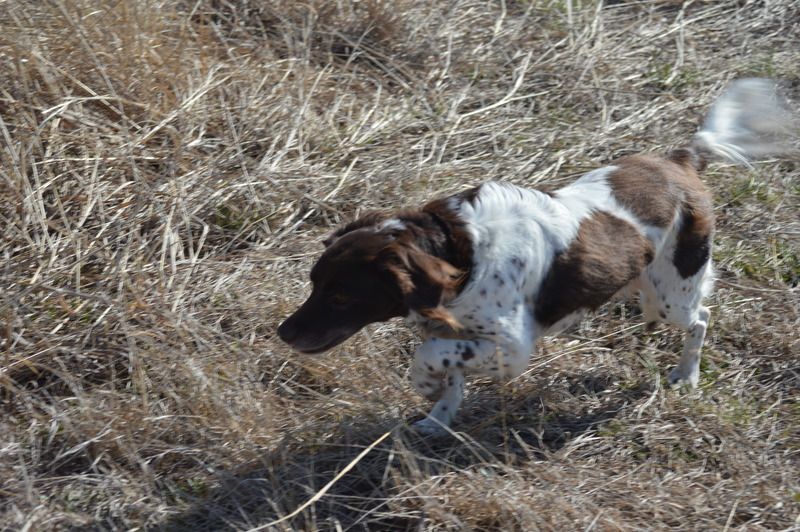 Hope you all have enjoyed the pictures! It sure was good to get out!